greenhouse for a human being / broeikasje voor een mens
'Transformaties' Haarlemmermeerpolder 1999
In reaction to the developments of the Haarlemmermeerpolder a greenhouse where a human being can brood over the future.
Algaes, leaf material (rhubarb, hogweed), seeds in all phases from infancy to decay, glass, steel, 100 x 100 x 240 cm.
In reactie op de ontwikkelingen van de Haarlemmermeerpolder een kasje waar een mens kan broeden op de toekomst.
Algen, bladmateriaal, zaden in alle stadia van ontstaan en vergaan, glas, staal 100 x 100 x 240 cm.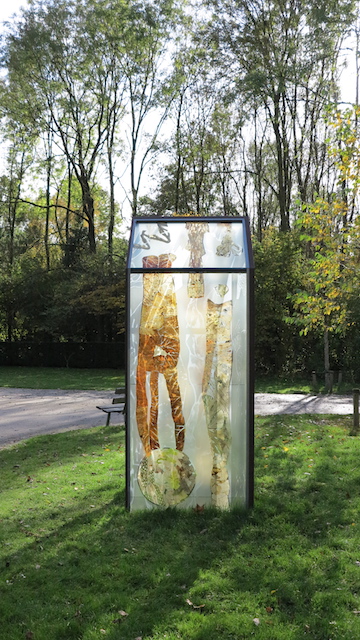 broeikasje voor een mens 2015 Amstelpark
greenhouse detail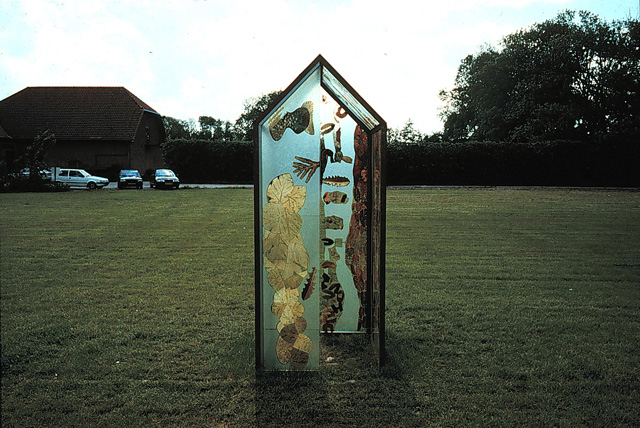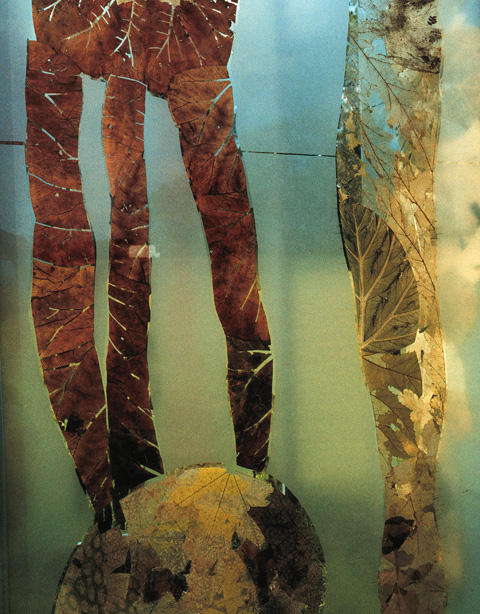 Heemtuin Leiderdorp 2013 foto Ernst Moritz
broeikasje voor een mens in Leiderdorp 2013 foto Ernst Moritz